You may give them your love but not your thoughts. 
My heart hurt last night reading about a friend who is struggling as a mother with 2 young boys. She talked about how she is not connecting with them, going so far as to call them strangers. She recalled her love of reading at a young age and with sorrow spoke of how her boys have no appreciation for books and how each page is a struggle. She worried that her sons would neither be good husbands and men in the future because all they seem interested in now at the ages of 7 and 9 are video games and legos. She has hash words to go with her hurting feelings and it was hard to read. I wished I could hug her, and then I wished I could sit her down, look her in the eyes, and tell her that her expectations are hurting her, that they are hurting her children too. She can not turn her boys into miniature versions of her and her husband. They are their own person.
This is part of a poem I sometimes need to read, and I think many other parents should as well:
 Your children are not your children. 
They are the sons and daughters of Life's longing for itself. 
They come through you but not from you, 
And though they are with you, yet they belong not to you. 
You may give them your love but not your thoughts. 
For they have their own thoughts. 
You may house their bodies but not their souls, 
For their souls dwell in the house of tomorrow, which you cannot visit, not even in your dreams. 
You may strive to be like them, but seek not to make them like you. 
For life goes not backward nor tarries with yesterday.
– See more at: http://allpoetry.com/Children-Chapter-IV#sthash.OhNV6kle.dpuf
  When our children are so different than we are….
It is not the job of our child to learn how to connect with us, it is our job to learn how to connect with them. It can be difficult when our children are so different I know. I took some time to remember how difficult it was when my oldest daughter was a late reader. I remember my ego was an issue for I had been an early reader how could I produce and raise a child that wasn't too? The more I pushed her, the less interest she had in books. I learned to stop pushing like that and eventually she found her way to loving books, on her own, I just had to get out of the way, and it just had to be her idea! Did I ever feel though like she was a stranger such as my friend does with her sons? I don't think so. How hard that must be for them.
     Connect with children on their level with their interests
I take this as a reminder to connect with my children on their own level with their own interests. If they are playing minecraft, I will too. We play as a family but I admit I have gotten burnt out and can't play nearly as often as my son would like. As for my own 7 year old, she would spend all day every day if she could playing with animals, so I too will get on the floor and hold our baby duckling and baby chick and our bunny enjoy her pleasure in tiny fury things even when there are a billion other things needing to be done. When my 4 year old daughter wants me to color letters with her, even though she is reading extraordinarily well and I think "letter" learning is beneath her, I will do it anyway, as she loves all things letters and that is how her passion for words started. When my teenager wants to tell me all about the latest TV show she likes, I will try to better listen. I listen when she tells me about books she is reading, why do I get so annoyed when she wants to tell me about TV shows? Alas, none of us are perfect parents.
I wish I could make all this better on my friend struggling with her sons. It is her path though and all I can do is be here, listen, and hope it works out. She is a wonderful person with so much on her shoulders. I really feel like if we can let go of a lot of our expectations, we can be happier and more connected parents.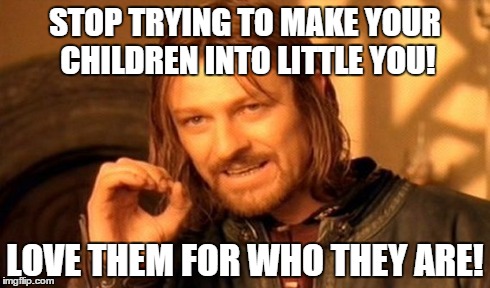 Related Posts :