True Tot Tower Giveaway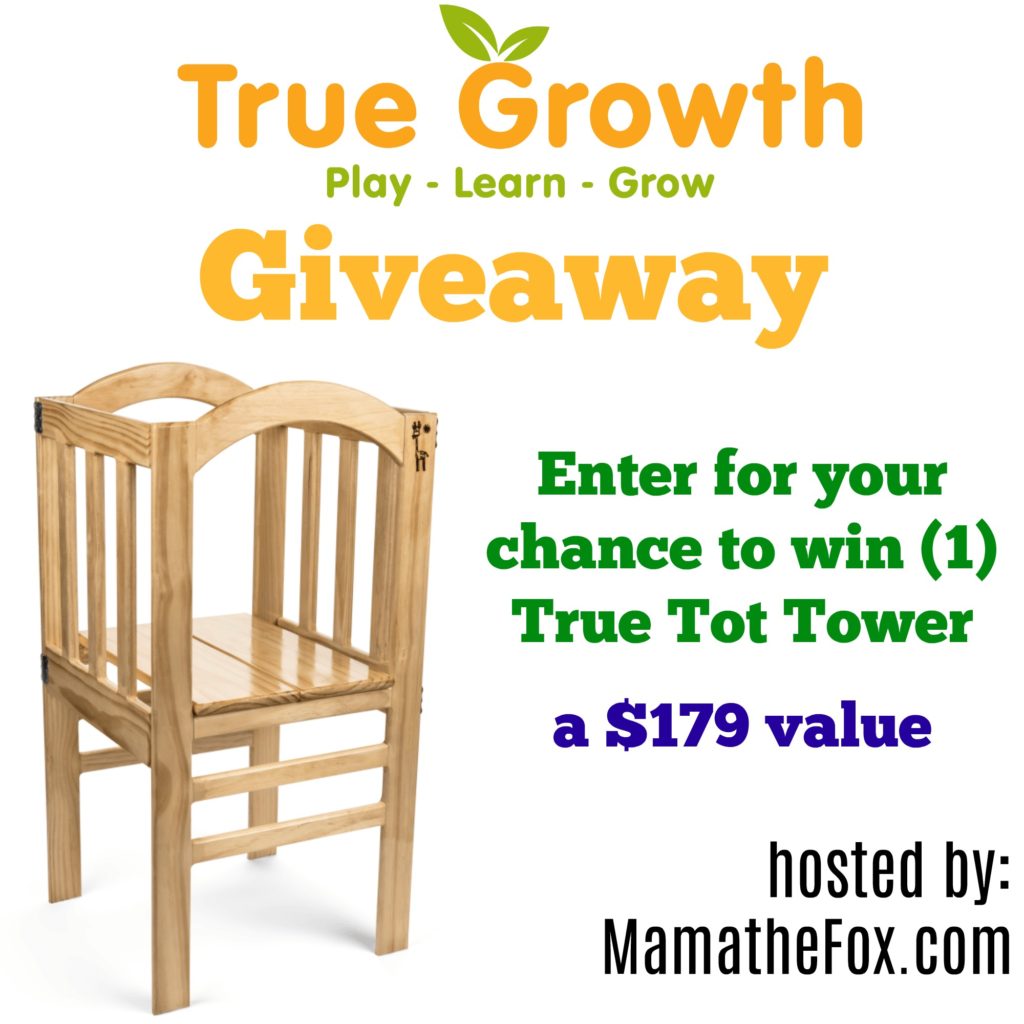 There are so many reasons why you should buy a True Tot Tower
. It's versatility and at the perfect price point make it the best option when it comes to Tot Towers. Click here to read the top reasons why this tower is the best tower around – it even folds in half for storage people!!!
Children are hard wired to do the things they see happening in their own worlds, and a lot of those things happen in the kitchen! Now for too many parents, we try to keep the little ones out of the kitchen for their own safety, and this might be to a detriment actually. Instead, some parents are making their kitchens as safe as possible and enlisting their children into helping out! From dishes to cooking, kids are stepping up. Sometimes stepping up is hard for short little people though and this is perfect for them to be at counter level too helping to wash fruit or dishes at the sink! Give the kids an area with safe things they can do while you are cooking and not only do the kids learn, but you get things done too!
Use the form below to enter for your chance to win (1) True Tot Tower. A value of $179!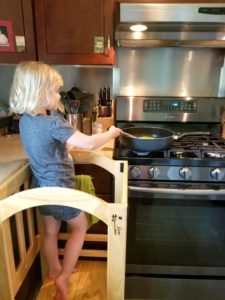 Use the True Tot Tower for:
helpful cooks in the kitchen
brushing of teeth
checking out the windows for their next adventure
reaching shelves
and much much more!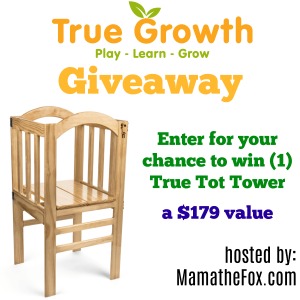 MamatheFox and all participating blogs are not held responsible for sponsors who fail to fulfill their prize obligations.
Related Posts :